Welcome to MEATALIA
call 081 733 8831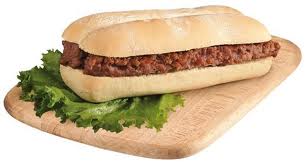 SAUSAGE SANDWICH
PANINO CON LA SALAMELLA
An easy and authentic way to enjoy this Italian sausage.
Just fry, grill or barbecue and enjoy with bread.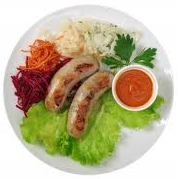 LONG or SMALL SAUSAGE ON THE BARBECUE
SALSICCIA / SALAMELLA ALLA GRIGLIA
Another easy, fast way to taste the difference. With a
frying pan, barbecue, grill or hot stone, you can serve our
sausages with French fries, fresh vegetables and sauces.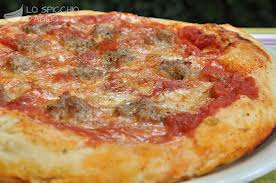 PIZZA WITH SAUSAGE
PIZZA CON SALSICCIA
Pizza loves sausage... Simply add small pieces of
sausage on the top of your pizza, along with all your
favourites ingredients.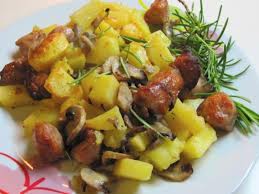 SAUSAGE AND POTATOES
SALSICCIA CON PATATE

Another easy and delicious Italian recipe to delight
your toungue. Cut potatoes and sausages into
small pieces and fry together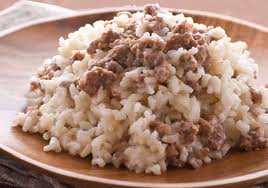 RICE WITH SAUSAGE
RISOTTO ALLA SALSICCIA
One of the very famous Italian ways to cook rice.
Simply delicious...

Go to the recipe:
http://italianfoodforever.ziplist.com/souschef?url=http%3A%2F%2Fwww.italianfoodforever.com%2F2009%2F03%2Frisotto-with-radicchio-and-sausage%2F



PASTA and SPAGHETTI WITH SAUSAGE
PASTA E SPAGHETTI CON SALSICCIA
A deliciou classic Italian main course

Go to the recipe:
http://italianfoodforever.ziplist.com/souschef?url=http%3A%2F%2Fwww.italianfoodforever.com%2F2008%2F10%2Fpasta-alla-norcina%2F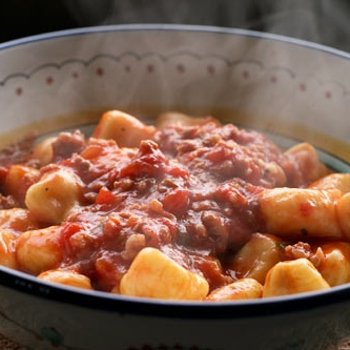 SAUSAGE IN TOMATO SAUCE
RAGU' SALSICCIA E POMODORO
A hearty meat ragu that can be prepared quickly
though it tastes like it took hours.

Go to the recipe:
http://italianfoodforever.ziplist.com/souschef?url=http%3A%2F%2Fwww.italianfoodforever.com%2F2009%2F12%2Fsausage-tomato-sauce%2F


Recipes courtesy of www.italianfoodforever.com